Just for you
A small, precious photo shoot, the one dedicated to Valentine's Day 2022. As precious as all the beginnings, like going back to planning and shooting personal projects after periods of difficulty.
We imagined a lunch between two lovers, in the shadow of the ancient cloister of the Abbey of Montecorona. A small eclectic table, where romantic, retro and raw elements come together in an unexpected way.
Magical and original jewels, a refined graphic suite with attention to every detail, small sweets like mini works of art and floral compositions like soft clouds to celebrate love and enjoy beauty.
A timeless place to get lost in an embrace.
Find the complete gallery here.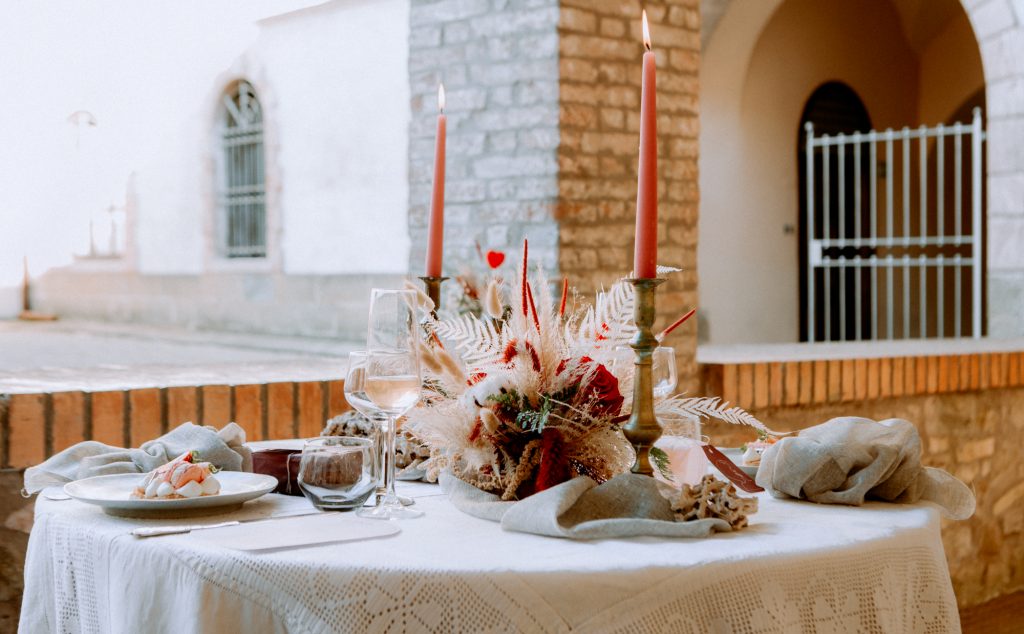 The team:
Photographs and concept: Giulia Corinti
Stationary: Lucia Alunni Tullini
Flowers: Fiori e piante Barbara
Location: Abbazia di Montecorona by Samanta Girelli
Jewelry: Valentina Monsignori VM jewelrydesign
Cake: Torteccetera by Elisa Conigli
Models: Maddalena Kartseva e Massimo Galmacci