Festeggiamo il mese di agosto con il mini racconto di un matrimonio davvero speciale e ricco di significato per il mio studio: il primo matrimonio post Covid di questa stagione!
Quello di Jessica e Marco è stato un matrimonio originale e allegro, che pur rinunciando agli standard classici e ai grandi numeri di invitati (come questo periodo impone), ha saputo regalare emozioni, eleganza e romanticismo sotto la sapiente regia organizzativa di Dream On Wedding.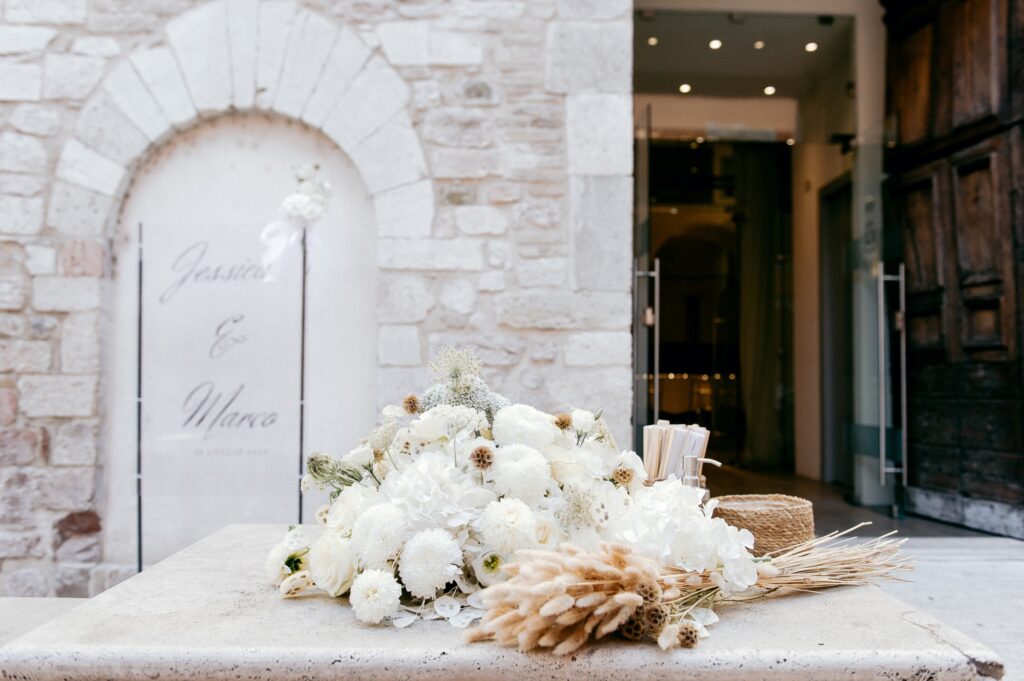 Decorazioni floreali curate da Cristina Flowers nei toni del beige, panna e bianco, hanno fatto da fil rouge dell'intero allestimento, dalla sala sede del rito civile fino alle decorazioni esterne e al bellissimo bouquet sposa.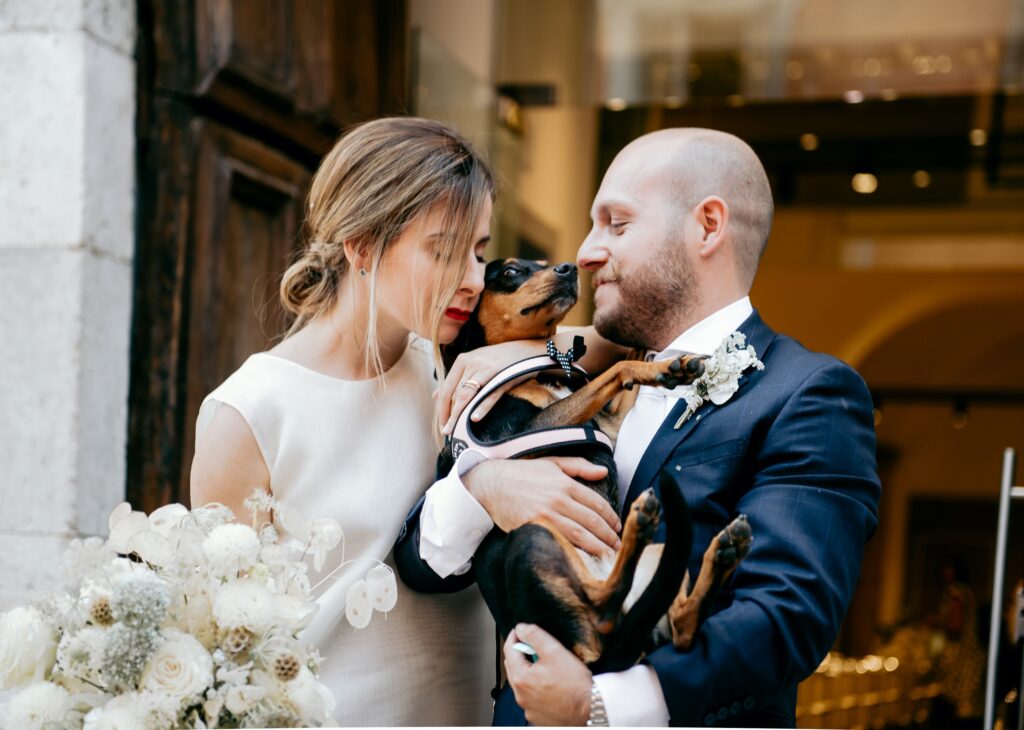 Al rito civile ha fatto seguito un aperitivo estivo nella cornice del centro storico di Bastia Umbra, un vero e proprio street party con tanto di carretto dei gelati Dulcinea dai gusti davvero top!
Per il servizio fotografico abbiamo privilegiato, in accordo con gli sposi, lo stile reportage, che ci ha permesso di mantenere intatta l'atmosfera di festa e gioia di questo matrimonio. Un reportage spontaneo, ma sempre attento al dettaglio e alla delicatezza, curato nella composizione e nella ricerca cromatica in post produzione. Abbiamo completato il servizio con una piccola sessione di coppia, naturale nei gesti e romantica, immancabile in un servizio fotografico che celebri l'amore e la nascita di una nuova famiglia.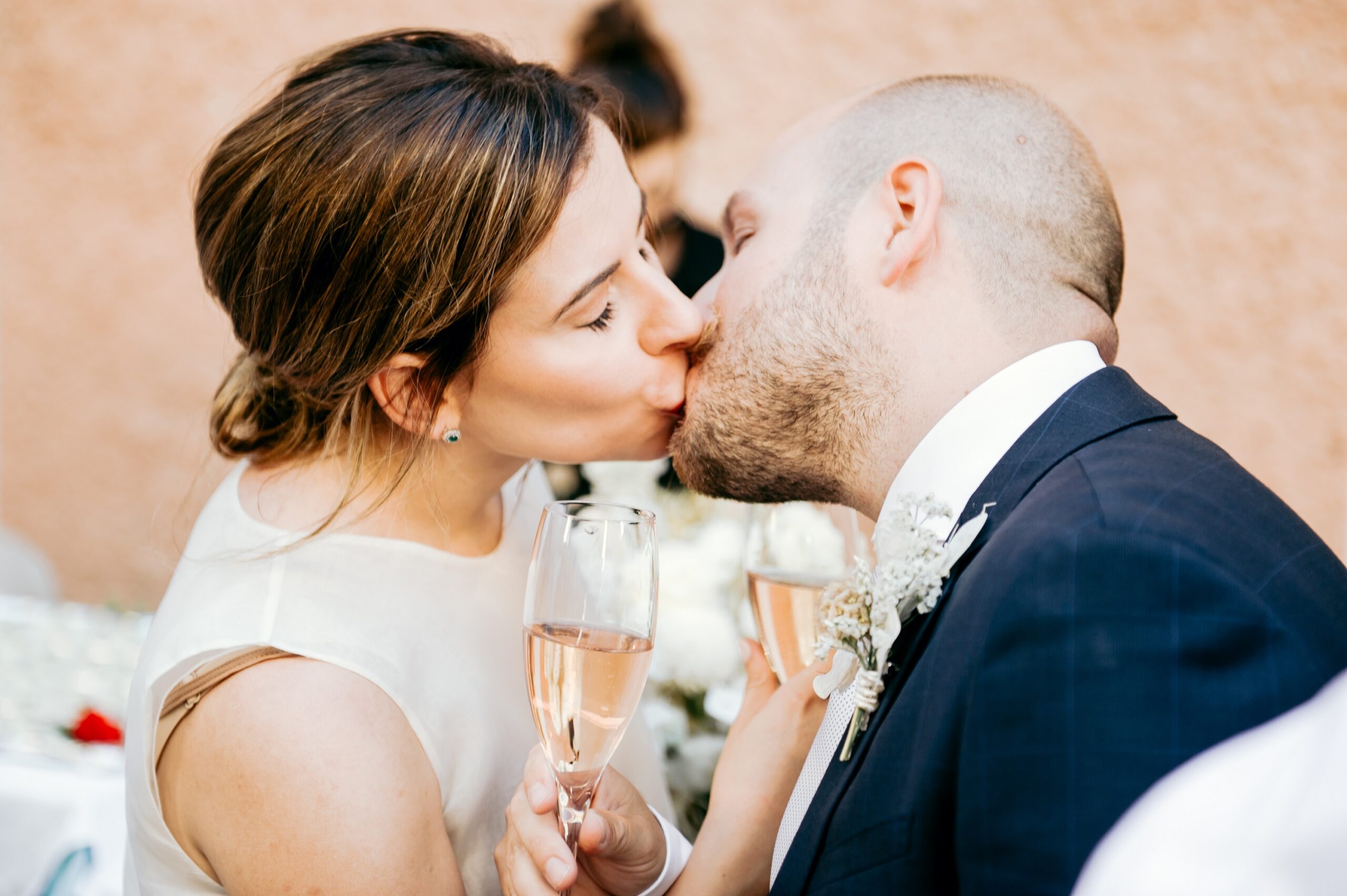 Team:
Fotografie Giulia Corinti, Luca Luchetti
Planner Dream On Wedding
Flowers Cristina Faluomi Flowers
Venue Auditorium Sant'Angelo, Bastia Umbra
The first wedding of the summer season
Let's celebrate the month of August with the mini story of a very special and meaningful wedding for my Studio: the first post Covid wedding of this season!
Jessica and Marco's wedding was an original and cheerful one, which while giving up classic standards and large numbers of guests (as this period requires), was able to give emotions, elegance and romance under the skilful organizational direction of Dream On Wedding.
Floral decorations curated by Cristina Flowers in shades of beige, cream and white, were the leitmotif of the entire setting, from the hall where the civil ceremony was held to the external decorations and the beautiful bridal bouquet.
The civil ceremony was followed by a summer aperitif in the setting of the historic center of Bastia Umbra, a real street party complete with a Dulcinea ice cream cart with truly top flavors!
For the photo shoot, in agreement with the couple, we favored the reportage style, which allowed us to keep the festive and joyful atmosphere of this wedding intact. A spontaneous reportage, but always attentive to detail and delicacy, with attention to the composition and chromatic research in post production. We completed the service with a small couple session, natural in gestures and romantic, a must in a photo shoot that celebrates love and the birth of a new family.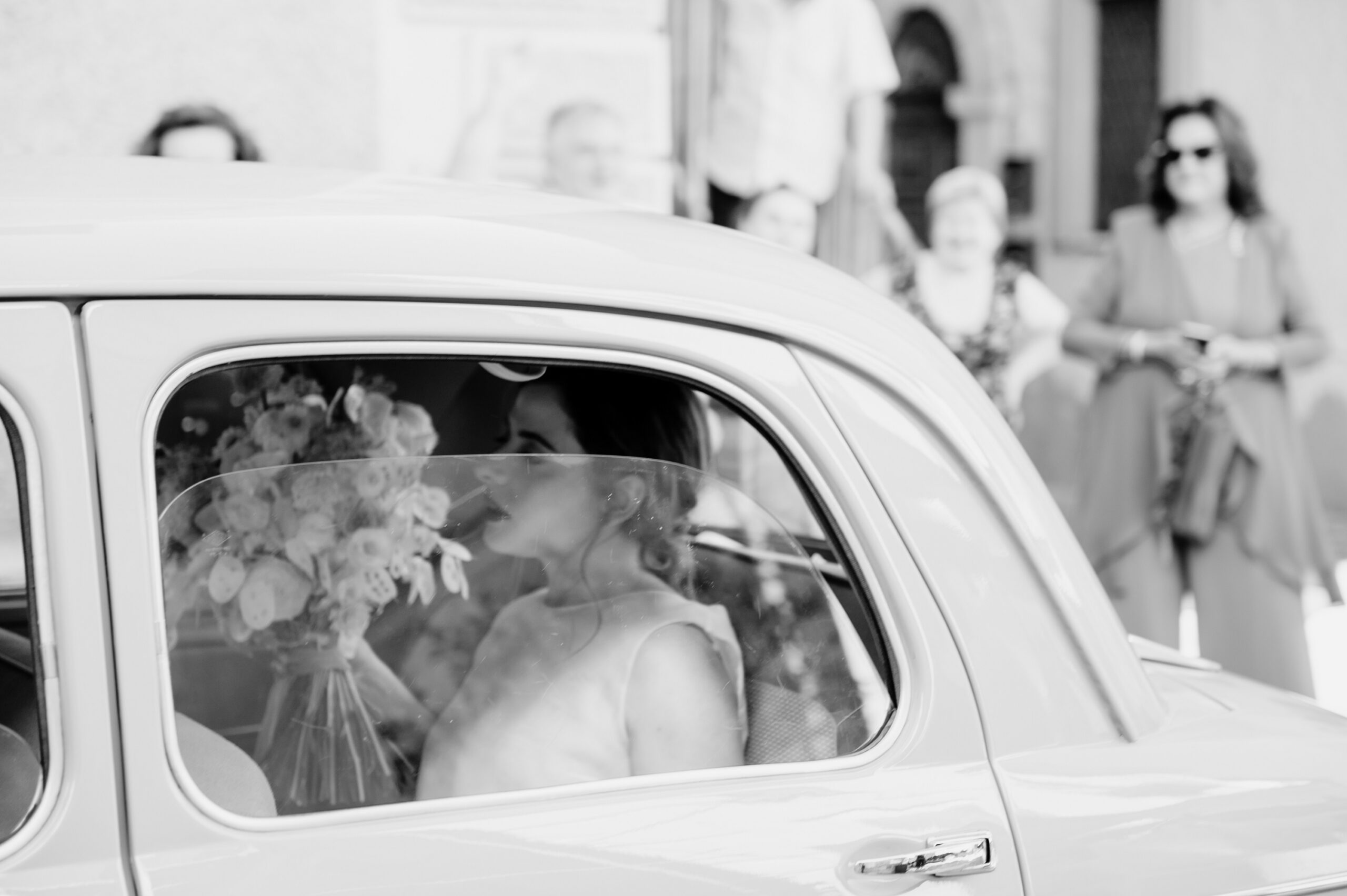 Team:
Photography Giulia Corinti, Luca Luchetti
Planner Dream On Wedding
Flowers Cristina Faluomi Flowers
Venue Auditorium Sant'Angelo, Bastia Umbra