Questo mese vorrei mostrarvi nel dettaglio un piccolo e romantico photo booth estivo, realizzato per il matrimonio di Lorenzo e Lucia.
La proposta di un angolo personalizzato dedicato alla fotografie istantanee, è un servizio compreso nel mio pacchetto nozze già da diversi anni e che viene sempre accolto da ospiti e sposi con grande entusiasmo.
"L'angolo dei ricordi", come preferisco chiamarlo io, non solo permette agli invitati, grandi e piccoli di divertirsi in autonomia durante il ricevimento, ma servirà anche a creare tanti ricordi fotografici per gli ospiti e per gli sposi.
Quale miglior occasione per riempire un piccolo album di fotografie spontanee accompagnate da dediche e ricordi di chi ha partecipato alla festa? Sarà un piacere e un'emozione immensa sfogliarlo negli anni accanto all'album di nozze ufficiale.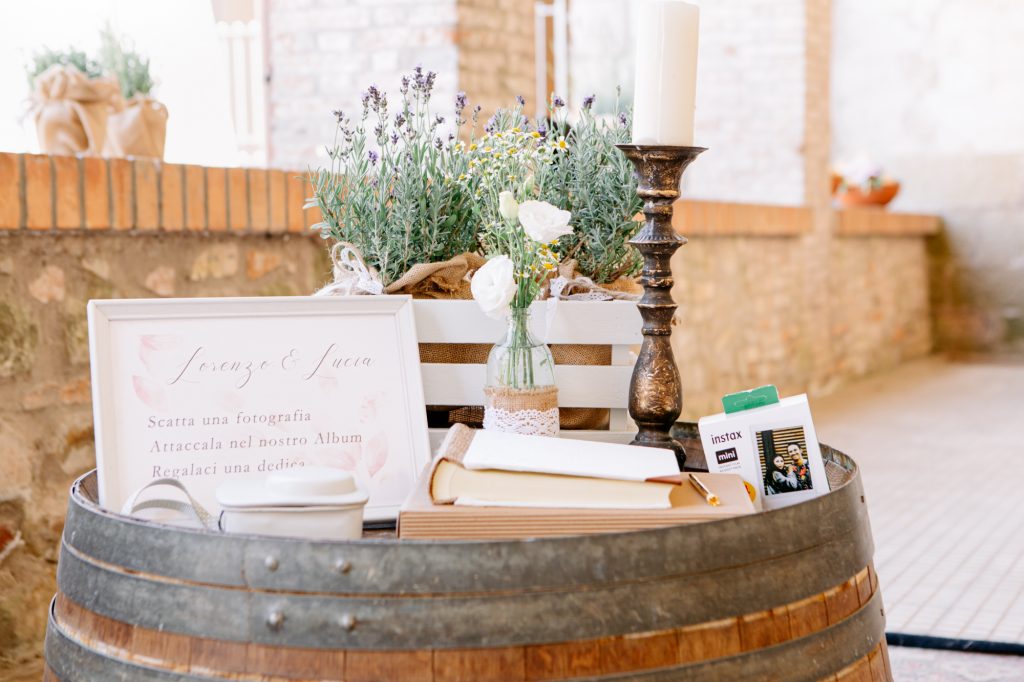 Il photo booth di Lorenzo e Lucia, è stato realizzato in collaborazione con l'Abbazia di Montecorona di Umbertide, splendida location medievale che vi consiglio vivamente di visitare, e con la florist Gabriella Grassini seguendo il mood campestre e delicato di tutto l'allestimento delle nozze.

Camomilla, lavanda e candele hanno fatto da cornice alla mia immancabile Fuji Instax presa letteralmente d'assalto dai piccoli invitati alla festa. Vedere lo stupore nei loro occhi davanti alle immagini che appaiono all'improvviso sulla carta fotografica non ha prezzo!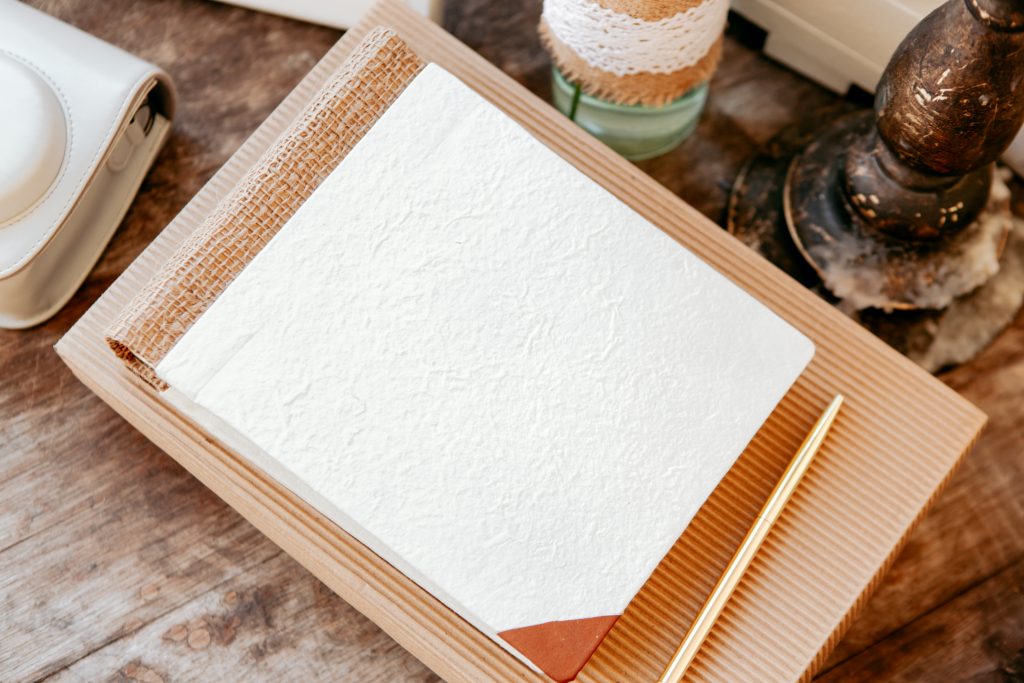 L'album artigianale e creato su misura per gli sposi è come sempre di Tirilego Umbertide, una garanzia di eleganza e bravura.
Che abbiate dieci o cento ospiti, quello che vi consiglio è di non rinunciare all'angolo photo booth, ne rimarrete piacevolmente sorpresi.
Fotografie Giulia Corinti fotografa
Venue Ristorante Abbazia di Montecorona
Flowers Gabriella Grassini
Camera Fuji Instax
Album Tirilego

A romantic summer photo booth
This month I would like to show you in detail a small and romantic summer photo booth, made for Lorenzo and Lucia's wedding.
The creation of a personalized corner dedicated to snapshots is a service included in my wedding package for several years and which is always welcomed by guests and spouses with great enthusiasm.
"The corner of memories", as I prefer to call it, not only allows the guests, young and old to have fun independently during the reception, but it will also serve to create many photographic memories for the guests and the newlyweds.
What better occasion to fill a small album with spontaneous photographs accompanied by dedications and memories of those who attended the party? It will be a pleasure and an immense emotion to browse through it over the years alongside the official wedding album.
The photo booth of Lorenzo and Lucia was created in collaboration with the Abbey of Montecorona di Umbertide, a splendid medieval location that I highly recommend you visit, and with the florist Gabriella Grassini following the rural and delicate mood of the entire wedding set-up.
Chamomile, lavender, candles and my inevitable Fuji Instax literally stormed by the little guests at the party. Seeing the amazement in their eyes at the images that suddenly appear on photographic paper is priceless!
The handcrafted and tailor-made album for the newlyweds is, as always, by Tirilego Umbertide, a guarantee of elegance and skill.
Whether you have ten or a hundred guests, what I recommend is not to give up the photo booth corner, you will be pleasantly surprised.
Ph Giulia Corinti fotografa
Venue Ristorante Abbazia di Montecorona
Flowers Gabriella Grassini
Camera Fuji Instax
Album Tirilego