Settembre, mese di progetti, ripartenze e di arrivederci all'estate. Un'estate, quella che sta finendo, sorprendente sotto tanti punti di vista, fatta di soddisfazioni e nuove esperienze. Tra tutte, i tanti i servizi fotografici di famiglia realizzati in esterna, sfruttando la calda luce dei tramonti estivi (di cui questo 2020 è stato generoso!) e soprattutto, le infinite possibilità offerte dai paesaggi umbri.
La ricerca della location, è infatti parte fondamentale della progettazione e ideazione di uno shooting in esterna e deve rispondere alle diverse esigenze del cliente (ad es. distanza, facilità di fruizione da parte di famiglie con bimbi piccoli o mamme in attesa…) e del fotografo (luce ideale, attrezzatura necessaria, richiesta di permessi per scattare…).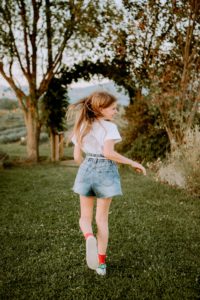 Sotto tutti questi punti di vista, l'Umbria si è rivelata una fonte inesauribile di scorci e angoli di incredibile bellezza, che hanno reso ancor più piacevoli, le nostre sessioni fotografiche.
La fase pre scatto, inizia sempre con la realizzazione di una vera e propria moodboard da presentare al cliente in cui, oltre a vari consigli riguardanti l'abbigliamento ideale, l'atmosfera del servizio e gli orari più indicati, allego una mini lista di location che ritengo adatte ad ogni diversa sessione e alle esigenze di ogni diverso cliente.
In questi mesi avete amato tanto la luce e la pace di vigneti e uliveti ma è stato anche bellissimo passeggiare e scattare, tra stradine nascoste, balconi fioriti e le antiche pietre dei borghi medievali, che fanno dell' Umbria, una regione unica e ricchissima.
Realizzare con voi queste sessioni fotografiche, è stato un modo diverso e intenso di vivere e vedere con occhi nuovi la mia terra, apprezzarne l'armonia e scoprire luoghi vicini ma sconosciuti.
Continuerò con piacere a cercare e proporvi nuove location e nuove sensazioni anche per la stagione autunnale: l'Umbria, coi suoi colori e la morbidezza della luce d'autunno, saprà regalarci paesaggi sempre nuovi che non vedo l'ora di catturare per voi!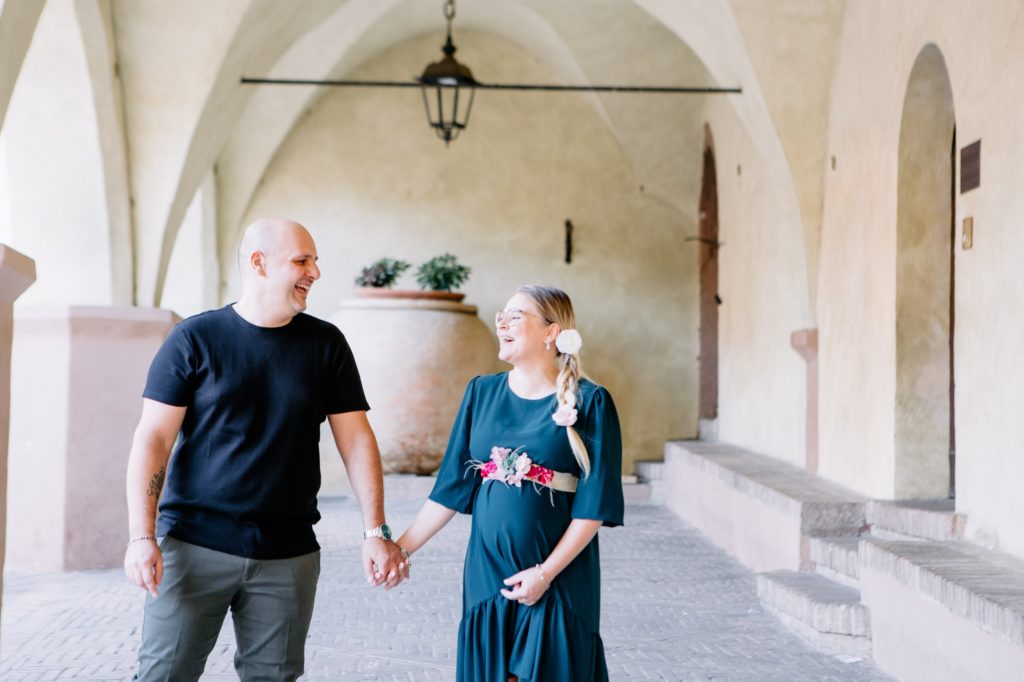 The beauties of Umbria, perfect scenarios for my outdoor sessions
September, month of projects, restarts and see you in the summer. A summer, the one that is ending, surprising from many points of view, made up of satisfactions and new experiences. Among all, the many family photo shoots made outdoors, taking advantage of the warm light of the summer sunsets (of which this 2020 was generous!) And above all, the infinite possibilities offered by the Umbrian landscapes.
The search for the location is in fact a fundamental part of the design and conception of an outdoor shooting and must respond to the different needs of the customer (eg distance, ease of use by families with small children or expectant mothers …) and photographer (ideal light, necessary equipment, request for permits to shoot…).
From all these points of view, Umbria turned out to be an inexhaustible source of views and corners of incredible beauty, which made our photo sessions even more enjoyable.
The pre-shooting phase always begins with the creation of a real moodboard to be presented to the customer in which, in addition to various advice on ideal clothing, the atmosphere of the service and the most suitable times, I attach a mini list of locations that I believe they are suitable for each different session and the needs of each different customer.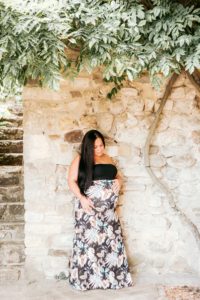 In recent months you have loved the light and peace of vineyards and olive groves so much but it was also wonderful to walk and take pictures, among hidden streets, flowered balconies and the ancient stones of medieval villages, which make Umbria a unique and very rich region.
Making these photo sessions with you was a different and intense way of experiencing and seeing my land with new eyes, appreciating its harmony and discovering nearby but unknown places.
I will continue with pleasure to look for and offer you new locations and new sensations also for the autumn season: Umbria, with its colors and the softness of the autumn light, will always be able to give us new landscapes that I can't wait to capture for you!