Diffuso da tempo negli Stati Uniti e nei paesi anglosassoni, l'engagement shoot sta vivendo una stagione fortunata anche in Italia, dove tante coppie in procinto di sposarsi desiderano regalarsi un servizio fotografico come questo.
Ma cosa è un engagement shoot? Quando e dove viene realizzato? Si tratta di un servizio fotografico intimo e spontaneo dedicato alle coppie di fidanzati in vista del "sì", un momento tutto per se' per ricordare il magico momento che precede le nozze.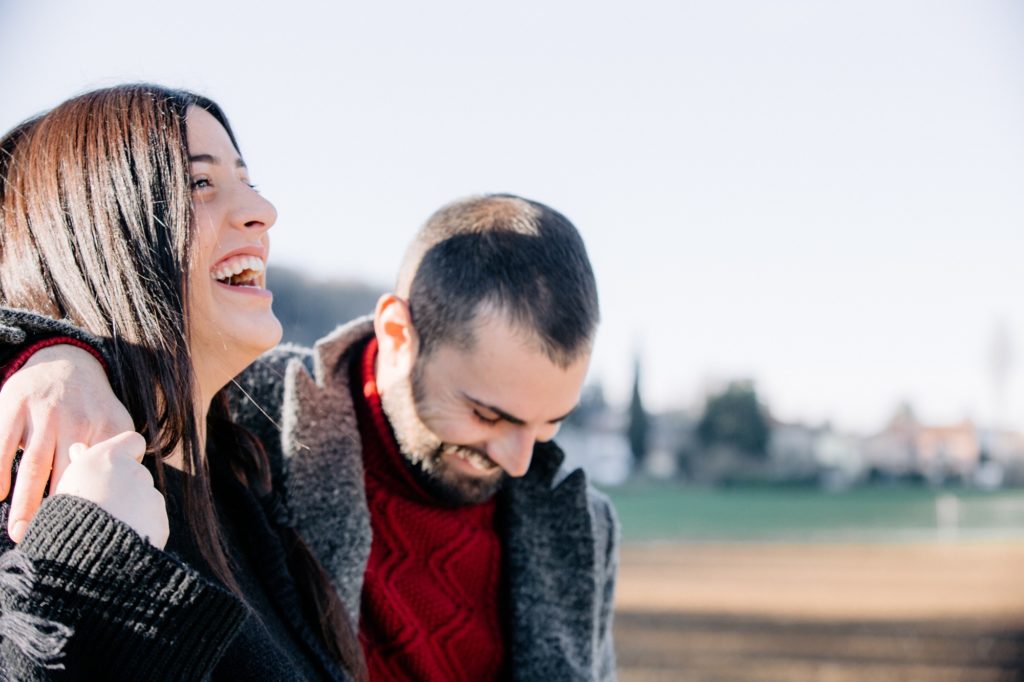 Un engagement shoot è sempre una scelta fortunata per diversi motivi: rappresenta un primo approccio col fotografo che poi realizzerà il servizio di nozze, un modo per conoscersi a vicenda e vincere le numerose ritrosie che inevitabilmente crea l'obiettivo della macchina fotografica.
Le fotografie, spontanee e realizzate in tranquillità (non a caso si prediligono location naturali: boschi, giardini, laghi o paesini caratteristici) saranno un ricordo indelebile per la coppia ma possono anche essere utilizzate, come molto spesso accade, per annunciare ad amici e parenti la data delle nozze…un Save the Date davvero speciale e sorprendente.
Ne è l'esempio l'originale Save the Date di Francesca e Daniele, realizzato in collaborazione con la web agency umbra Monkey Media. Nel caso di questa bella coppia, il servizio fotografico è stato utilizzato per la realizzazione di un mini sito internet, un vero e proprio diario di fidanzamento e una partecipazione di nozze virtuale da condividere con i propri invitati al posto delle tradizionali cartoline cartacee. Una pagina interattiva che racchiude ricordi, fotografie e tutte le informazioni (sempre aggiornabili) in vista del matrimonio. Lasciatevi ispirare dando uno sguardo a My Wedding Diary !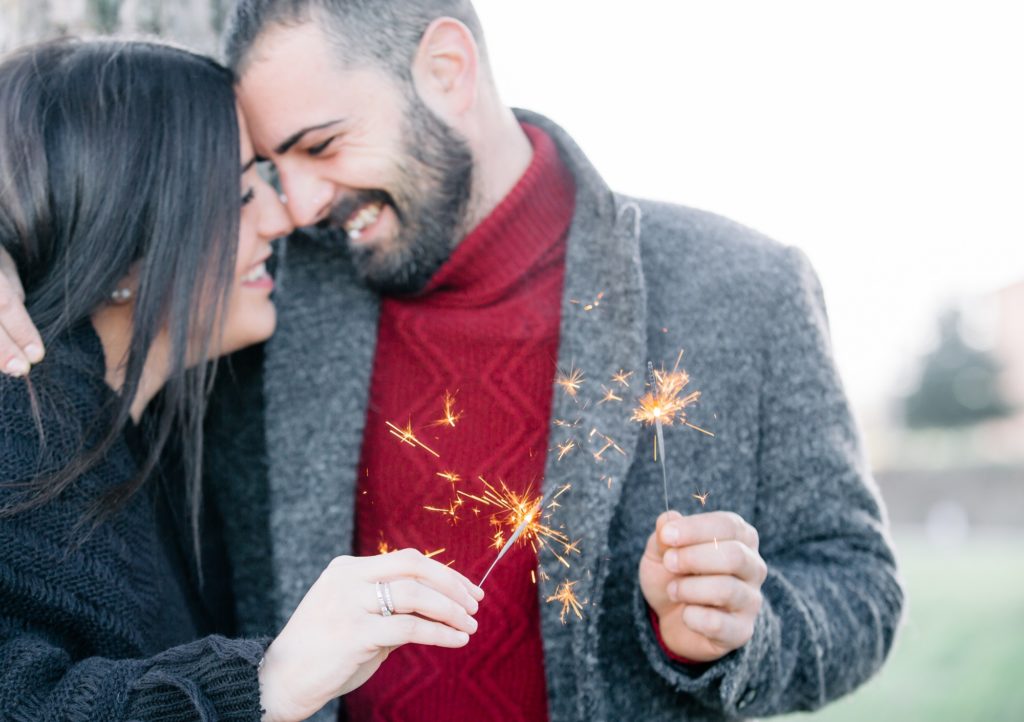 A tutte le coppie che desiderano realizzare un engagement shoot, consiglio di rivolgersi al fotografo prescelto per le nozze (che manterrà lo stile, l'atmosfera e la color più adatte ad ogni coppia) almeno 6 mesi prima la data fissata per il matrimonio, in modo che il servizio sia disponibile nel momento in cui verrà annunciata la data del matrimonio. Consiglio sempre ai miei clienti un abbigliamento easy e naturale, un fiore per lei, una location tra verde e arte.
Vi lascio qui alcune immagini tratte dall'engagement shoot di Sian e Paul, coppia adorabile di Londra che ha scelto l'Umbria per il proprio matrimonio. La loro bellezza e i loro sorrisi, il Castello di Rosciano come sfondo e i bellissimi fiori di Sartoria Floreale per Say Yes Events hanno fatto il resto…che ne dite..non sono meravigliosi?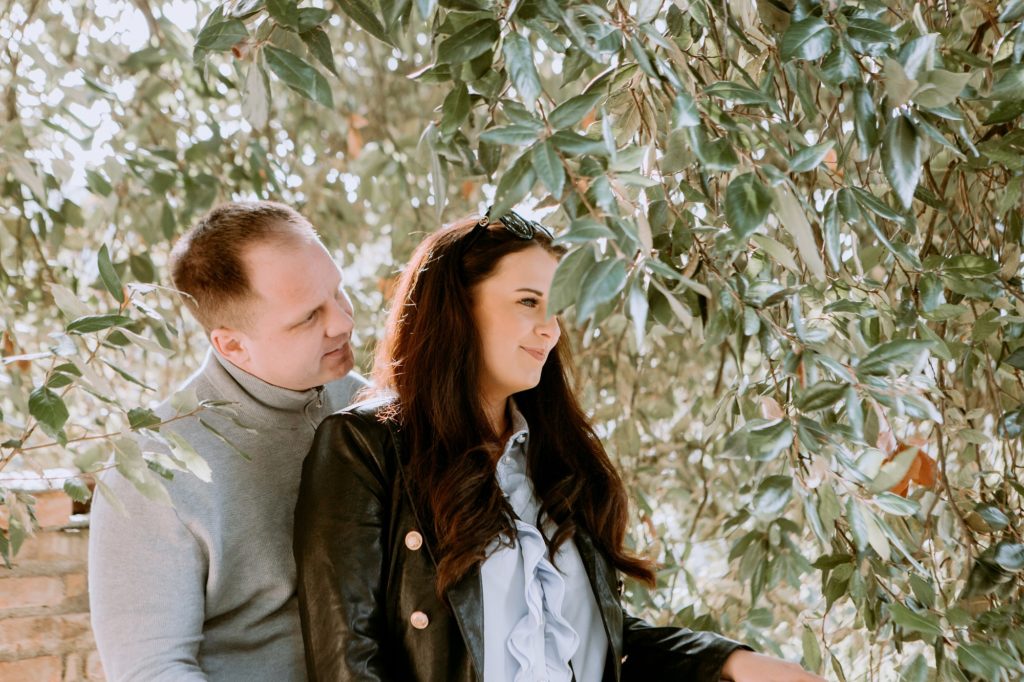 Engagement Shoot: a photo shoot dedicated to future spouses

Widespread for some time in the United States and Anglo-Saxon countries, the engagement shoot is experiencing a fortunate season in Italy too, where many couples about to get married, want to treat themselves to a photo shoot like this. But what is an engagement shoot? When and where is it made? This is an intimate and spontaneous photo shoot dedicated to engaged couples in view of the "yes", a moment all to themselves to remember the magical moment that precedes the wedding.
An engagement shoot is always a lucky choice for several reasons: it represents a first approach with the photographer who will then carry out the wedding service, a way to get to know each other and win the numerous backlashes that inevitably creates the camera lens.
The photographs, spontaneous and made in peace (it is no coincidence that natural locations are preferred: woods, gardens, lakes or characteristic villages) will be an indelible memory for the couple but they can also be used, as very often happens, to announce to friends and relatives the wedding date … a truly special and surprising Save the Date.
An example is the original Save the Date by Francesca and Daniele, created in collaboration with the Umbrian web agency Monkey Media. In the case of this beautiful couple, the photo shoot was used for the creation of a mini website, a real engagement diary and a virtual wedding participation to be shared with their guests instead of the traditional paper postcards. An interactive page that contains memories, photographs and all information (always updated) in view of the wedding. Be inspired by taking a look at My Wedding Diary!

For all couples who wish to make an engagement shoot, I recommend contacting the photographer chosen for the wedding (who will keep the style, atmosphere and color most suitable for each couple) at least 6 months before the date set for the wedding, in so that the service is available when the wedding date is announced. I always recommend to my customers an easy and natural clothing, a flower for her, a location between green and art.
Here I leave you some pictures from the engagement shoot of Sian and Paul, an adorable couple from London who chose Umbria for their wedding. Their beauty and their smiles, the Castle of Rosciano as a background and the beautiful flowers of Sartoria Floreale for Say Yes Events did the rest … what do you say … aren't they wonderful?