Regalarsi o regalare una sessione di ritratto, è quanto di più vicino ad un'ora di meditazione e relax che si possa immaginare. Con un ritratto possiamo fissare nel tempo un momento della nostra vita, un periodo felice, di cambiamento, di svolta ma anche di insoddisfazione o di riscoperta di se. E' per tutti questi motivi che amo dedicare tempo e cura alla fase di scatto in modo da trasformare la nostra sessione in un'esperienza piacevole e ricca di emozione. Con gli anni e con l'esperienza ho formulato alcuni tips utili che condivido con le mie clienti nella fase che precede la sessione fotografica in modo da prepararci al meglio e realizzare qualcosa di bello e unico. Questi i 5 consigli che non mancano mai:
DOVE SCATTIAMO?
Decidere se il proprio servizio sarà scattato su set o in esterna (per esterna si intende all'aperto o presso la propria casa) è sicuramente il primo punto da decidere insieme e va di pari passo allo stile che si vuole dare alle proprie fotografie. Per chi non è particolarmente abituato a posare davanti ad una fotocamera, un servizio su set con fondale e luci, potrebbe risultare un piccolo "shock" ma anche un gioco divertente se vi va di buttarvi. Un servizio realizzato all'aperto o in casa propria sarà invece perfetto per uno shoot dove prevalgono spontaneità, intimità e piccoli dettagli.
COSA MI METTO?
Uno degli aspetti divertenti di una sessione di ritratto è anche quello di decidere insieme cosa indossare quel giorno. Due cambi d'abito sarebbero il top ma la cosa più importante è trovare dei capi con cui ci si senta se stesse (sempre e comunque) e che vi valorizzino: mai snaturare il proprio aspetto col rischio di non riconoscervi negli scatti. Colori, tessuti e accessori li sceglieremo insieme in base al mood delle nostre fotografie. Se c'è un fiore o un albero io sono sempre felice.
TRUCCO E CAPELLI
Spesso mi chiedete se per trucco e capelli è necessario un professionista: non è obbligatorio ma avere una buona base sulla pelle e un trucco "invisibile" ma efficace fa sicuramente la differenza. Stesso vale per i capelli, che siano sciolti o legati.
LA MOODBOARD
Ovvero una lavagna ideale dove appuntare e condividere ispirazione ed idee per il nostro shooting in modo tale da arrivare preparati e senza sorprese dell'ultimo momento. Se realizzeremo una sessione di ritratti personali consiglio di non portare "pubblico" : so per esperienza che essere guardate mentre si viene fotografate inibisce un po'.
SEI TU IL MIO FOTOGRAFO IDEALE?
Ultimo consiglio ma il più importante. Non capita ogni giorno di regalarsi uno shooting fotografico e quindi è bene chiedersi se il fotografo scelto fa davvero al caso vostro. Mai scegliere lo studio più comodo da raggiungere o il prezzo più basso di tutti. Osservate il portfolio, lo stile e la "filosofia" e solo dopo decidete. A questo punto lasciatevi andare e godetevi questa bella e nuova esperienza!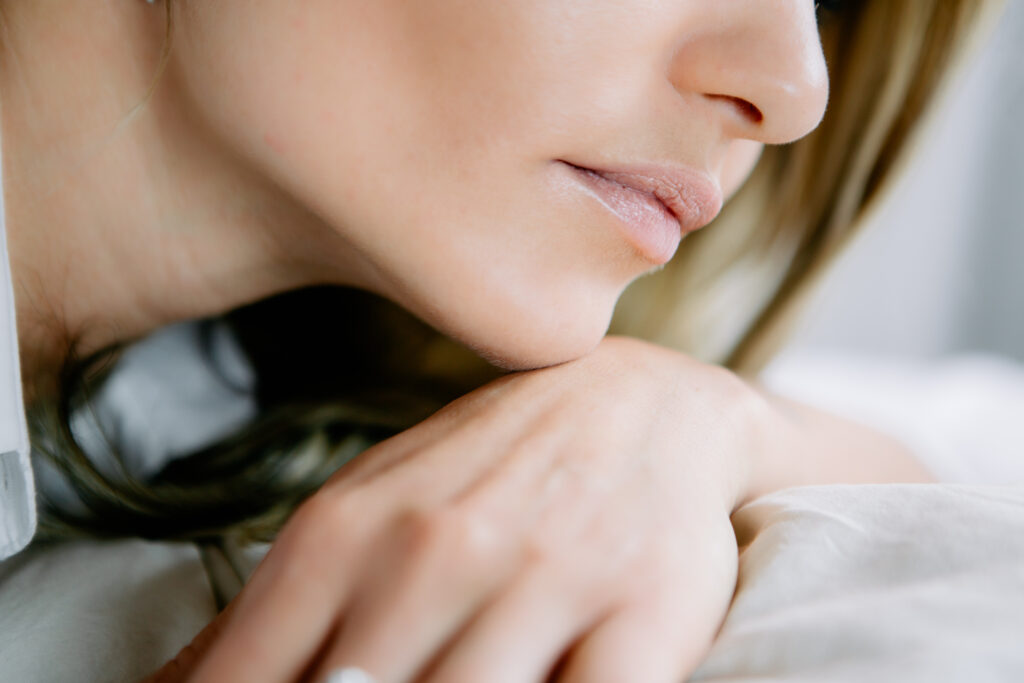 5 useful tips to prepare you for a portrait session with me
Treating yourself or giving yourself a portrait session is the closest you can imagine to an hour of meditation and relaxation. With a portrait we can fix in time a moment of our life, which can be happy, of change, of turning point but also of dissatisfaction or rediscovery of oneself. It is for all these reasons that I love to devote time and care to the shooting phase in order to transform our session into a pleasant and emotional experience. Over the years and with experience, I have formulated some useful tips that I share with my clients in the phase preceding the photo session in order to better prepare ourselves and create something beautiful and unique. These are the 5 tips that never fail:
WHERE DO WE SHOOT?
Deciding whether your shoot will be shot on set or outdoors (outdoor means outdoors or at your home) is certainly the first point to decide together and goes hand in hand with the style you want to give to your photographs. For those who are not particularly used to posing in front of a camera, a shoot on a set with a backdrop and lights could be a little "shock" but also a fun game if you feel like throwing it. A shoot made outdoors or at home will instead be perfect for a shoot where spontaneity, intimacy and small details prevail.
WHAT SHOULD I WEAR?
One of the fun aspects of a portrait session is also deciding together what to wear that day. Two changes of clothes would be the top but the most important thing is to find garments with which you feel yourself (always and in any case) and that enhance you: never distort your appearance with the risk of not recognizing yourself in the shots. We will choose colors, fabrics and accessories together based on the mood of our photographs. If there is a flower or a tree, I am always happy.
MAKEUP AND HAIR
You often ask me if a professional is needed for make-up and hair: it is not mandatory but having a good base on the skin and an "invisible" but effective make-up certainly makes the difference. Same goes for hair, whether it's loose or tied.
THE MOODBOARD
That is an ideal blackboard where you can write down and share inspiration and ideas for our shooting in order to arrive prepared and without last-minute surprises. If we are going to carry out a personal portrait session, I recommend not bringing "public": I know from experience that being watched while being photographed is a little inhibiting.
ARE YOU MY IDEAL PHOTOGRAPHER?
Last advice but the most important. It doesn't happen every day to treat yourself to a photo shoot and therefore it is good to ask yourself if the chosen photographer is really for us. Never decide why it is the most comfortable studio to reach or because its price is the lowest of all. Look at his portfolio, his style and his "philosophy" and only then decide. At this point, let yourself go and enjoy this beautiful and new experience!